Due to consumer demand, SC Johnson, maker of  products such as Pledge, Glade Air Fresheners, Windex and Scrubbing Bubbles, has announced its intention to disclose chemicals used in fragrances.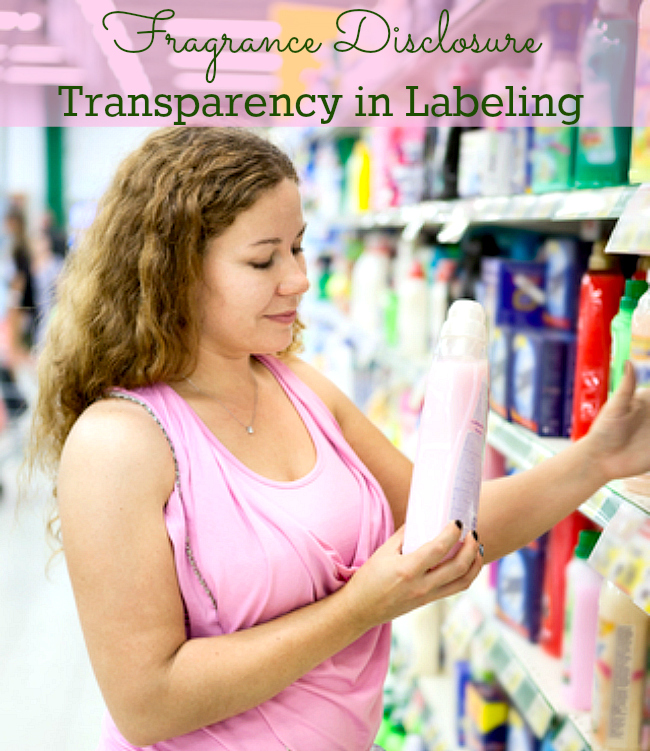 Transparency in Labeling
The word fragrance on a label indicates the use of dozens of chemicals which are combined to create a unique scent. Product labeling laws do not require disclosure, favoring a company's trade secrets instead. SC Johnson has responded to the rising consumer demand for label transparency by issuing this policy change:
SC Johnson is the first major company to offer product-specific fragrance disclosure. We started with air care products in the U.S. and Canada, and we'll be adding other product categories soon.

Our goal is to list all ingredients down to .09 percent of the product formula. If that doesn't provide at least 10 ingredients, we will list the top 10 if there are at least 20 fragrance ingredients present.
Disclosing some or all of the chemicals used to create a fragrance is certainly a step forward. However, it's important to remember that disclosure says nothing about the health effects of these chemicals.  Many are petroleum-based endocrine-disrupting chemicals (EDCS) which defy the conventional "the dose makes the poison" premise.  Small amounts can disrupt the endocrine system by mimicking or blocking a natural hormone. (See Endocrine Disrupting Chemicals 101.)
What's more, EDCs have been implicated as potential triggers for breast cancer. The 2011 study Environmental Exposures and Mammary Gland Development: State of the Science, Public Health Implications, and Research Recommendations notes the potential for endocrine disruptors to adversely impact breast development.
Few chemicals coming into the marketplace are evaluated for these effects. The findings in animal studies raise concerns that perturbations to human breast development may increase the risk for later life adverse effects including lactation impairment, gynecomastia (in males), and breast cancer in either sex.
While I applaud SC Johnson's commitment to transparency, I am reminded that it's up to us to remain vigilant and proactive when it comes to product labels and the impact of them on our health.
For more about my journey and chemicals in products see "8 Ways I'm Minimizing My Risk of Breast Cancer."
Related Posts
31

Triclosan has been banned by the U.S. Food and Drug Administration (FDA) in certain products, after years of controversy surrounding its safety. While the chemical will no longer be present in a variety of soaps and body washes, it is still permitted in products ranging from toothpaste to sports helmets.…