Do you find yourself on a device more hours than you'd like? Are you concerned about the length of time your kids spend with screens? Are you looking for some counter-cultural encouragement when it comes to technology and parenting?
Screen-Free Parenting
As a mom whose children span from age 15 to 31, I have seen a tremendous shift in parenting over the years. In the mid-1980s when our journey began, our biggest decision was whether or not to allow our kids to watch an hour of TV. Now, it's:
How much time should we allow on the Internet?
What type of cell phone do we provide?
What about movie watching?
What about my time on the computer?
I wish I had seen it coming. It happened so fast. I have spent the last two years trying to reverse our technology habits. (See From Wireless to Wired – Our Family's Journey.) My goal is to spend these last few years showing them what life is like with limited technology and lots of outdoor time.
My biggest emphasis is on my own journey. I have cut way back on my computer time and even replaced my smartphone with a flip phone. (See Why I Got Rid of My Smartphone.)
I feel for parents of toddlers and preschoolers. Screens are everywhere. They are presumed safe. But are they? What is the impact on brain development and brain health?
Screen-Free Parenting is a website dedicated to parents of young children. Screen-Free Mom is a psychologist, while Screen-Free Dad is a business and technology specialist. Together they offer parents a chance to see that "life without screens is incredibly freeing, boredom is the friend of creativity, and your child's brain is an amazing thing."
Screen-Free Parenting has launched a campaign called 1 Million Screen-Free Activities for Kids, offering 5 unique activities each week with the goal of screen-free family fun.
Activities are based on the S.P.O.I.L. principle, a screen-free, psychologically-based system for prioritizing activities that have the largest positive impact on child development.
Social
Play (free play)
Outdoor
Independent
Literacy
Activities include:
Homemade Moon Sand
Stage a Car Wash
Play in a Dirt Pile
Tree Climbing
Berry Picking
Play in Puddles
When you sign up for Screen-Free Parenting's newsletters, you'll receive 5 suggestions each week. Before you know it, you'll be at a million! (Sign up for the newsletter here.)
I've discovered that teens (and even my twenty-something adult kids) respond to screen-free ideas.
5 Screen-Free Activities for Teens
1. Egg Toss
Divide into teams of two. Each pair stands a couple of yards apart. One team member tosses a raw egg to their partner. If the egg breaks, the team is out. After each successful catch, the players take one step backward. The last team with an unbroken egg wins.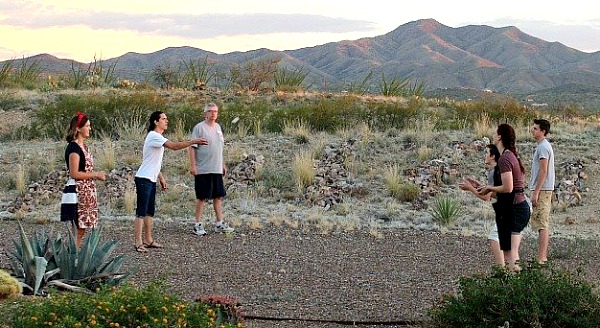 2. Congregate Outdoors
I have found that if I go sit outside to read, others in the family follow. Even when all the chairs are filled, others will sit on the sidewalk just to join in the conversation. We also have lots of river rock in our front yard. Rocks are fun at any age!
3.  Work Project
Find a manageable project and offer either a cash reward or another incentive. Recent projects at our house have included a painting project using milk paint, a DIY chicken swing, and a small fenced enclosure. We even have a semi-annual Window Games competition! (See Kids and Chores.)
Milk paint is old-fashioned paint, free of chemicals and a great option for smaller paint projects. Brandon was able to complete this project from start to finish. (We use Old-Fashioned Milk Paint.)
4. Hike
My teens seldom respond to an invitation to go for a walk, but will jump at a chance to hike at our local state park. It's a 45-minute trip but well worth the extra effort. Every time I carve out the time I end up more productive and refreshed, and of course more bonded with my kids.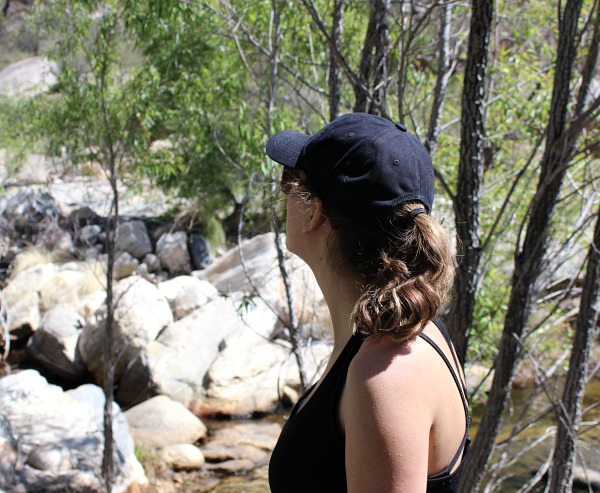 5. Animals
We spent several years without a dog after we left our Colorado home. (Read our story here.) We added Tebow in 2011 and he brought life back to our family. Our teens pamper Tebow, teach him tricks, and have lots of fun dressing him.
More recently we have added chickens. They are far more entertaining than I expected, and our youngest son spends a great deal of time interacting with them.
Even parakeets and beta fish have brought joy to our teens over the years.
Technology isn't going anywhere. It's an integral part of our culture. Rather than reprimand our teens for their reliance on devices, let's involve them in the brainstorming process and come up with fun, rewarding, screen-free alternatives!
Hear more about the vision of Screen-Free Parenting in this episode of The Connecting Place.