Looking for a healthier alternative to your favorite Mrs. Fields Chocolate Chip Cookie? Try 14-year-old Brandon's version!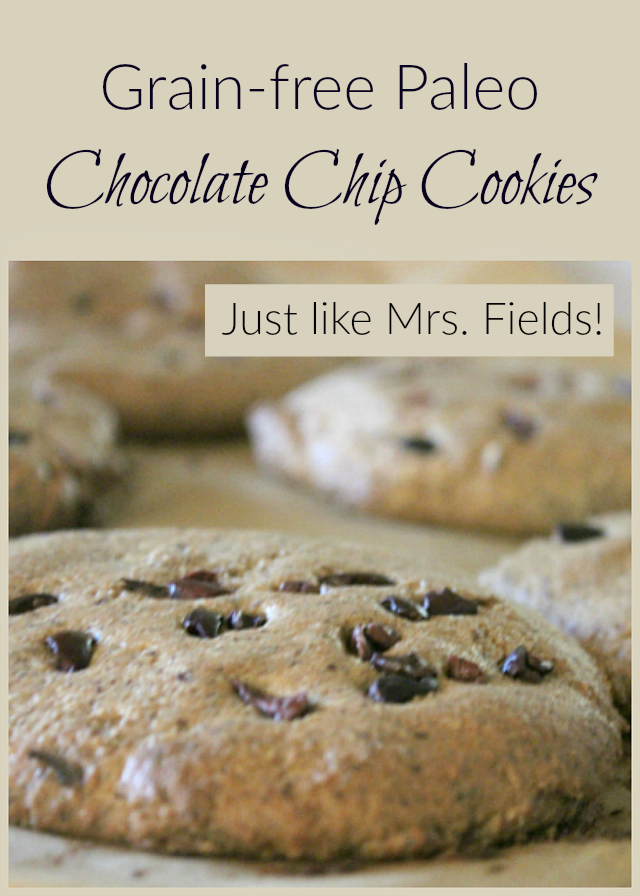 Gluten-free Cookie Recipe
Who doesn't love the texture and taste of Mrs. Fields? This gluten-free version uses almond meal (almond flour), and a sweetener of your choice. Almond meal and almond flour are virtually the same product as both use finely ground almonds. You can readily substitute blanched almond flour for this recipe.
We substitute 1 cup tiger nut flour for one of the cups of almond meal. (See more about Tiger Nuts here.)
Brandon Fabry
Mrs. Fields Healthy Cookie Alternative
This cookie makes a fun treat and looks just like the Mrs. Fields cookies I remember.
Ingredients
3 cups almond flour/meal (1 cup tiger nut flour can be substituted.)
1 tsp. baking soda
1/2 tsp. sea salt
1/4 cup coconut oil
1 whole egg
2 egg whites
3/4 cup cacao nibs
1 tsp. vanilla extract
sweetener of choice (I use 3 tablespoons melted xylitol and maple syrup flavoring.)
Instructions
Preheat oven to 375 degrees
Combine meal/flour, baking soda, and sea salt.
Set aside.
Blend coconut oil and sweetener in food processor.
Add egg, egg whites and vanilla extract.
Blend thoroughly.
Add dry ingredients and cacao nibs.
Blend briefly.
Place large spoonfuls on parchment lined cookie sheet.
Flatten.
Bake until done. (Approximately 15 minutes.)
Makes 6-8 large cookies.
https://it-takes-time.com/2015/04/28/mrs-fields-gluten-free-cookies/
Looking for sweetener suggestions? See
5 Sweetener Alternatives.
Related Posts